Outdoor Learning
Welcome to Outdoor Learning at The Hawthorns Primary School
At The Hawthorns our Outdoor Learning sessions provide a nurturing, safe space that supports our children's wellbeing by providing positive child led experiences in a natural environment. The children have regular opportunities to participate in forest school, whatever the weather and take part in a variety of activities which help the children to develop their self esteem and take control of their own learning. The children are given the chance to explore, make connections with the natural world around them and to show care and respect for all things. Our Outdoor Learning sessions encourage our children to develop their creativity, confidence and resilience through regular exploration of the natural world as well as develop cooperation through teamwork.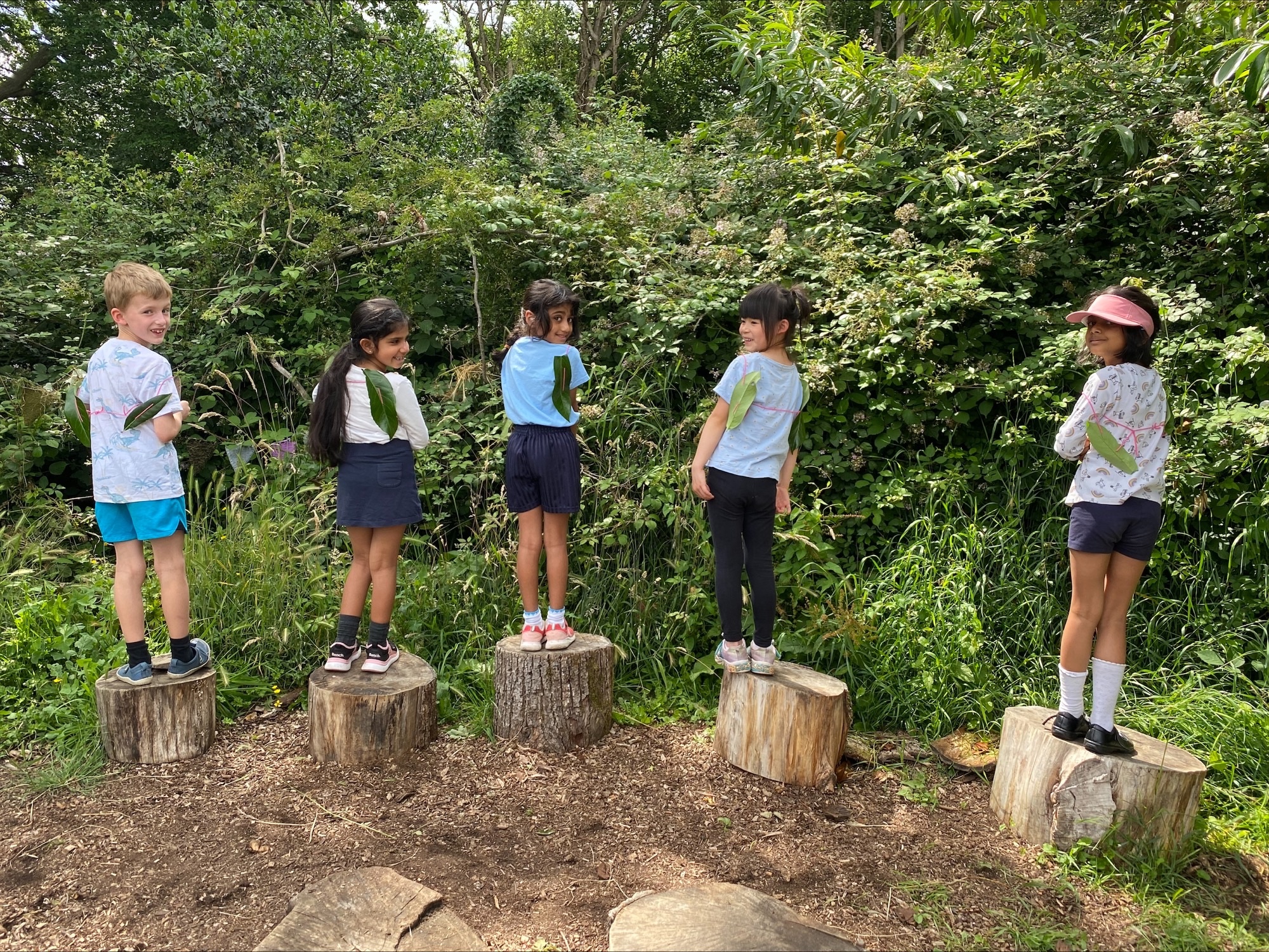 The Hawthorns has its own woodland area at the back of the school field. It is always outside and we have a simple tent for a shelter. Next to the entrance is a purpose-built fire pit with seating. The area is managed sympathetically with the natural world in mind and native wild plants and small creatures are nurtured.
The Outdoor Learning curriculum is as wide as possible and although it is carefully planned it is often initiated and led by the pupils. Sessions can be linked and learning is gradually developed. Within the sessions, as well as child lead and other creative activities, pupils are taught traditional forestry skills, to appreciate the natural environment and to become responsible for their own safety through controlled risk taking and learning together.
At The Hawthorns we draw links with our school curriculum through our Aspirational Qualities of collaboration, creativity, curiosity, independence, kindness and resilience.
What are the benefits of Outdoor learning?
Outdoor learning is a multisensory approach to learning which supports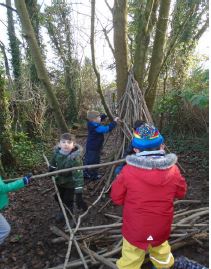 children's physical and emotional development through outdoor play, exploration and both child and adult-led activities.
It helps children to develop their independence and promotes self-esteem.
It can help reduce anxiety, builds resilience and can help children communicate in a more effective way.
The children are encouraged to take and manage risks, supporting child initiated learning through exploration and play.
Children learn to respect, care for and help to sustain the environment around them.
Safety
Risk assessments are reviewed regularly.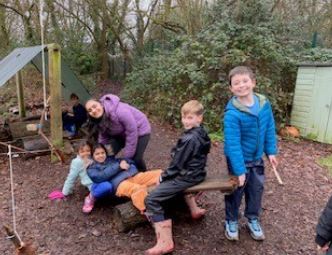 The forest area is maintained and checked by the Outdoor Learning teacher.
Safety procedures are taught to children and are part of every session.
All sessions are planned carefully, but also support element of child-initiated play.
How does it work?
It is run by our specialist Outdoor Learning Teacher, Mrs Clark,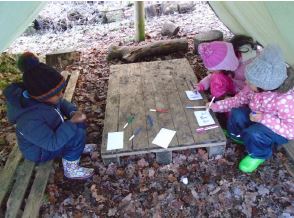 and supported by school staff. Children are invited to spend a block of afternoon sessions for half a term at a time learning outdoors. We welcome Parent helpers support with running the sessions. If you would like to help please contact the office!
Activities
Activities are planned weekly and built upon during the year. These help to give the children more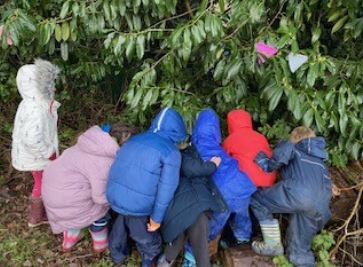 confidence and the chance to explore activities independently. Tools are introduced and these activities are supported by the outdoor learning teacher.
Activities include :
Den building, orienteering, crafting, digging and planting, role play, using tools, wildlife ob-servations, conservation of our area, physical challenges and much more!
Many of the activities that we take part in during outdoor learning are initiated by the children and supported if required by the adults.
What should you wear?
Children will be outside in all weathers (unless there is a severe weather warning, or it is deemed to be unsafe by the outdoor learning teacher). It is important for children to feel comfortable and not be concerned about getting dirty.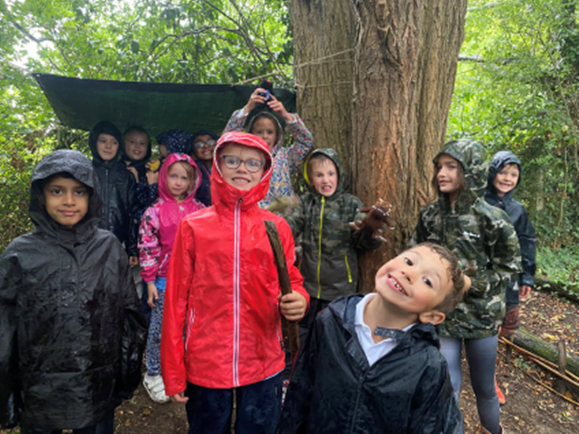 In wet and cold weather, make sure that your child has plenty of layers, and we recommend waterproof all in ones or trousers and coats to protect the children during their sessions. Wellies or a change of shoes/boots are also required.
In warm weather, please ensure that your child still has clothes that will protect them in the forest (trousers/thin long sleeved tops), that they have a hat and already have applied sun cream.